Ambiguous tourism: what to visit in San Francisco?
San Francisco is an unusual combination of skyscrapers, old houses, ocean, mountains, museums and parks. This city is part of the Silicon Valley and has long been a Mecca for entrepreneurs, young geniuses and lovers of healthy lifestyles. Going to this city, many people wonder what to visit in San Francisco? In fact, here you can find almost everything that can be interesting to anyone.
For example, every tourist considers it his duty to take a ride on the tram of the 19th century, take a photo of the most famous bridge in the world, walk along the pier, eat crab soup, walk along Lombard Street. But the city has another side: a huge number of homeless and freaks, very expensive real estate and dirt everywhere.
What to visit in San Francisco to make your impression about the city?
The first thing to remember is that during the day the temperature in the city varies greatly. In the morning it can be very cold but as soon as the sun rises, it becomes really hot. Very often the city is enveloped in fog – it descends from Golden gate bridge and it seems as if the engineering structure floats in the air.
The city itself stands on 7 hills, although if you count the suburbs, there will be 44 hills. San Francisco is divided into districts and since the value of real estate here grows by leaps and bounds, the districts are divided into separate segments so, for example, there a newfangled NoPa appeared.
San Francisco is a city of coffee. In each quarter there is a great coffee shop, where locals run before work or after a run. It makes no sense to go for coffee "to the downtown" but if you want to try something really special, go to Sightglass Coffee or Blue Bottle Coffee. The city is obsessed with healthy and organic food, so many cafes offer organic dishes, for example, try croissants from Farm:Table. The most beautiful view for breakfast is at Cheesecake Factory. If you want to join the hipsters and at the same time have breakfast, lunch and work on a laptop, your choice is a coffee shop on the ground floor in LinkedIn office.
To feel the city, you need a lot of walking. Of course, the Golden Gate is a must visit. Then go to Dolores Park, where you can have a great picnic. Please note that late at night in San Francisco everywhere is full and closed early, so it is unlikely to have dinner somewhere. The only place you can get to is Nopa restaurant, which closes at 12 am.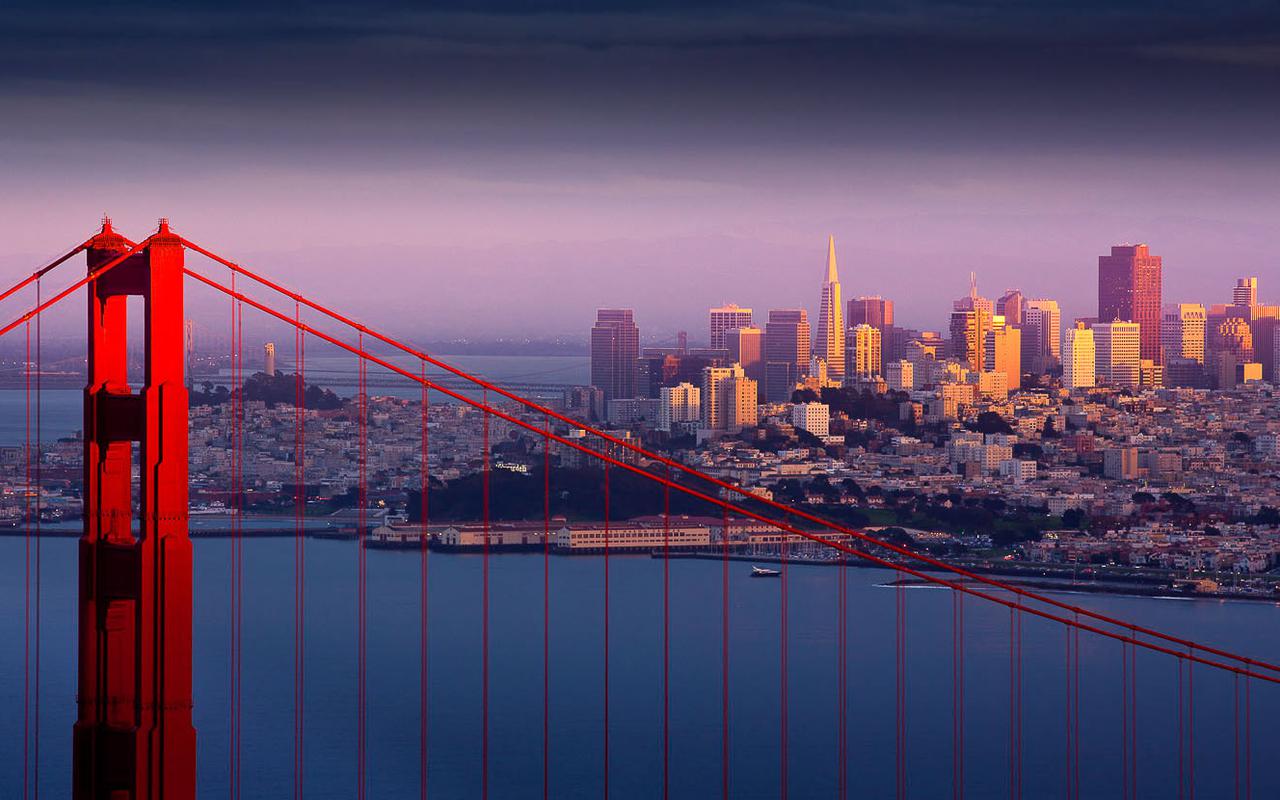 If we talk about art, San Francisco is definitely worth a visit SFMoMA with an excellent collection of works by contemporary artists. An interesting choice will be YBCA, where many IT companies hold their presentations and there is a memorial of Martin Luther King.
If you fly from Europe to San Francisco, the first day you will definitely have a jetlag. This is a great time to watch the sunrise in the city. The best way is to go to the Land's End rock or to the beaches, grab a coffee or a bottle of wine.