Best restaurants of Russia: not only in Moscow and St. Petersburg
A real hedonist knows: the best restaurants in Russia are not only in Moscow and in St. Petersburg. On our gastronomic map, there are many points where there are excellent places with sophisticated cuisine and talented chefs.
Where to go for the best restaurants in Russia?
● Rostov-on-Don
Many people perceive Rostov as the culinary capital of Russia for a long time. That only cost local restaurant "OneginDacha" with great breakfasts, Leo Wine & Kitchen with amazing cuisine made from local products, La Fabbrica with true Italian cuisine. Outside the city, there is also a huge number of excellent establishments: for example, on the highway in the direction of Bataysk there is a legendary institution "Donskaya ukha" serving the best first fish dishes.
● Kazan
Tatarstan, because of its remoteness from Moscow, survived the period of the USSR, there is even a restaurant-museum called "The House of Tatar Cookery", which was created by Yunus Akhmetzyanov, who carefully collected and kept all local recipes.
In addition, in Kazan, you can go to the "Tatar estate" – though it looks a little coarse, but inside it is very tasty. If you want to get acquainted with the local cuisine, be sure to try the chakchak, gubad, zur-balish and echpomak. You can take makhan – horsemeat or dried goose sausage with you home – Tatarstan analogue of jamon.
● Vladivostok
The locals are very fond of "chifanki" – small Chinese cafes with tasty and simple food, a menu in "Chinese Russian", Chinese vodka on rice (gaolyanovka) and riva. Chifanki in Vladivostok is literally everywhere, and each of them is worthy of attention.
If you are tired of Chinese food, rent a yacht and go fishing followed by a picnic in any cozy bay. From restaurants, Zuma definitely deserves your attention. He has many culinary awards, excellent cuisine based on Pacific seafood, with excellent service.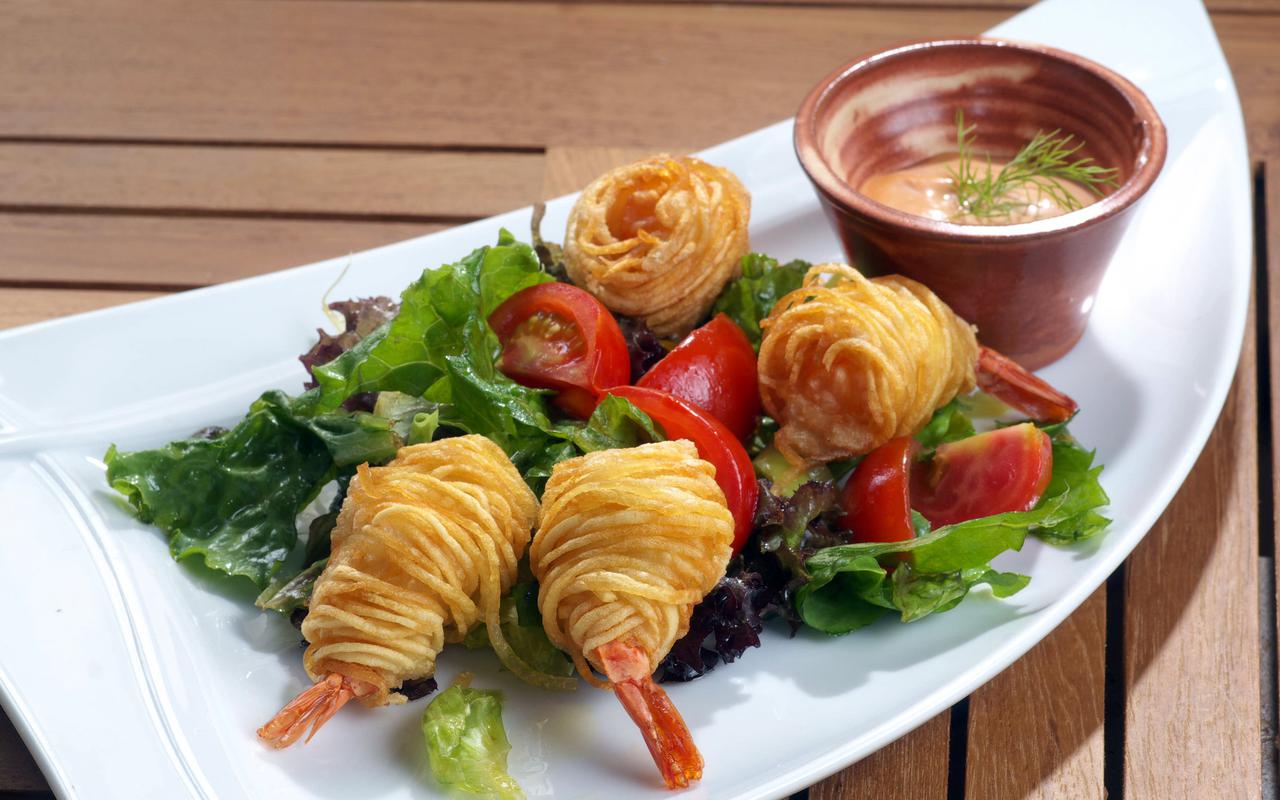 ● Tula region
The city of Belev became the first city in Russia, which made itself an advertisement as an exclusively gastronomic brand. For example, all over Russia they know about the Belev pastila – this is also a pre-revolutionary dish, which is made from apples of the Antonovka variety, which grow only along the Oka. This dessert you will not find anywhere else in the world. In Tula, there are many manufacturers of this delicacy, and even a whole museum dedicated to candy.
Another excellent gastronomic region is in the north of the region. Not far from the village Polenovo there is a farmer's restaurant called "Mark and Lion". It is prepared only from local products, always fresh and excellent to taste. After driving a little to the east, to the village of Dvoryaninovo, visit "Bolotov Dacha" – where you can eat good food and stay overnight.
● Anapa
At any winery in the region between Anapa and Novorossiysk, you will be very happy: almost every small factory has its own restaurant, a hall for tastings, and even a mini-hotel.
● Sevastopol
Not far from the city live and work two well-known domestic winemakers – Oleg Repin and Pavel Shvets. Their vineyards are located in very picturesque areas, and with each winery, you will find an excellent restaurant.