Network of the Jumeirah Group will be presented in China
The Jumeirah Group is an international luxury hotel company, sharing updated information on its current large-scale expansion plans. From now until the end of 2019, the organization will open 7 new hotels around the world. However, their new hotel in China – Jumeirah Living Guangzhou deserves special attention.
The new hotel will be located in the heart of the busy city. It will accommodate 108 rooms, 18 suites and 169 luxury residences. Two sophisticated skyscrapers stand out impressively among the modern look of the city, providing guests and residents of Guangzhou with a view of what feels like a whole new world of abundance and luxury.
The south tower is designed according to the traditional norms of luxury. The hall and main entrance have neoclassical architecture with spacious rooms, 2-meter-high ceilings and marble ceilings. The lines of symmetry reflect the layout of the majestic palace residence. This aesthetics also exists in living spaces. Special attention is given to the exquisite carving, which is present on every surface of the room, from the doors to the eaves. Flowers are also a design feature, combining the colorful history of Guangzhou and the English rose.
The North Tower is a smooth approach to luxury. This modern aesthetics not only carries a sense of simplicity and elegance, it also harmoniously combines elements of East and West in all details, reflecting the characteristics of the young people of Guangzhou. The city is the third largest in China and is considered an important business center, receiving guests at all levels of business.
Network of Jumeirah: care about the guests
At Jumeirah Living Guangzhou, guests and city residents can experience the best hospitality in the world presented by a renowned hotel industry expert, Jumeirah. In each room, guests can use the Illy coffee machine, as well as a selection of TWG tea. In addition, special amenities will also be provided for pet owners. The hotel also has offers for relaxation, including a spa, gym, indoor and outdoor pools, and an outdoor patio for private events. In addition, the hotel has a shopping center, Winter Mall, where you can find shops of the most famous luxury brands.
As for the hotel's signature dining style, it includes multitouch technologies for serving food, as well as the use of elements of a gastronomic theater to create an atmosphere of exciting dinner.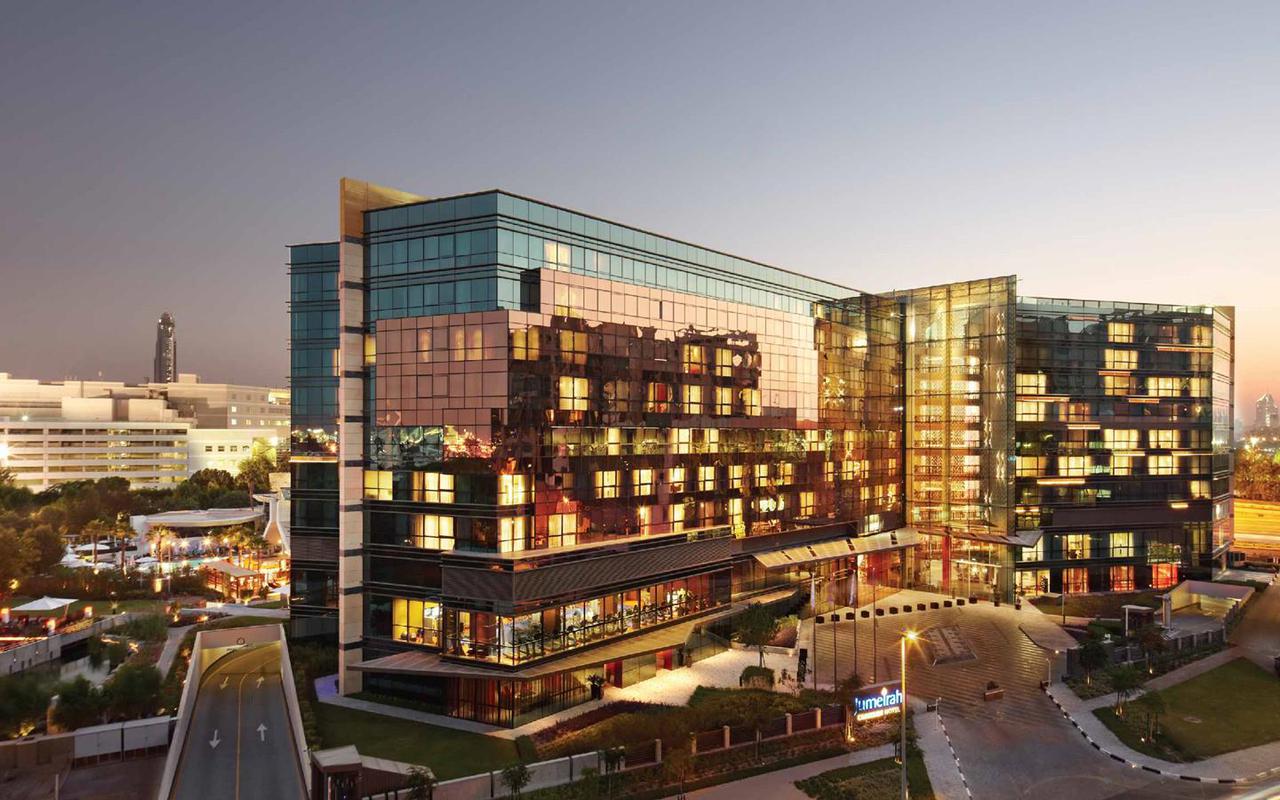 Spectacular visual effects in combination with thematic music and lighting will be projected onto the walls to emphasize the culinary creations of the famous chef. Organic products from Chinese farmers will be used to create exceptionally balanced dishes. Adhering to the hotel's philosophy, guests will also be served a local selection of wines and handicrafts.
The hotel's stylish Fashion Lounge will host a series of luxurious fashion shows and product launches. The highlight of the salon includes a custom-made trendy afternoon tea set and pastries from the Master Patisserie store.